I am serious when it comes to sleep. In my twenties, I could have cared less what I was sleeping on, let alone the quality of my sheets. But now, nearing forty, getting a great night's rest is one of life's simple pleasures. And if you value an absolutely incredible sleep experience that transports you into an oasis of comfort and luxury each evening, it's worth investing in the crucial pieces needed to make this dream come true. I recently was gifted these pieces from Scandia Home, and let me tell you, it's been like sleeping in a five-star hotel room. Today I'm sharing my guide to why they're essential components of a truly amazing sleep experience.
These pieces are worth the investment. If you are looking to purchase for yourself, are registering for a wedding, or want to go in with others on an investment piece, read on.
01
Lucerne Down Comforter
---
$710-$1,946
Northern winters require warmth, and this comforter delivers. The lightweight 650 fill-power down provides superior warmth and insulation all night long. And the baffle box stitching ensures that the down will stay evenly distributed throughout the comforter, eliminating any potential cold spots during the night.
Alternative: Bergan Down-Free Comforter ($285-$428) – All the same features as the Lucerne, but with Scandia Supra-Cluster© microfiber filling!
02
Lucerne Down Pillow
---
$325-$704
This luxurious, fluffy filling provides the perfect balance between cushioning and contouring, allowing your neck and head to be cradled throughout the night for a truly restful sleep experience. I'm a back sleeper, so I chose medium density. The pillow is finished in silky-soft cotton damask stripe ticking, which helps to wick away moisture and promote air flow so both sides of the pillow are comfortably cool.
Alternative: Bergen Down-Free Pillow ($84-$110) – All the same features as the Lucerne, but with Scandia Supra-Cluster© microfiber filling.
03
Diamond Down Blanket
---
$452-$624
I love a good comforter, but I also need something that's easy to care for (i.e., machine washable). The Scandia Down Blanket is filled with 600 fill-power down for superior insulation that helps keep you warm in the winter and cool in the summer. More importantly, you can simply machine wash and wear it as often as needed without losing its quality or comfort.
Alternative: Reversible Plush Cotton Blanket ($221-$257) – This blanket will provide reliable warmth throughout chilly nights. It's also machine washable (on a gentle cycle) which makes it easy to keep clean.
04
Stresa Sateen Bedding (Duvet Cover, Flat Sheet, Fitted Sheet, Pillowcases)
---
$42-$454
It's been a very long time since I've traveled, and even longer since I've stayed in a nice hotel (typically for work!), but I've brought that luxury sleeping experience home with me with the Stresa Sateen bedding. Sleeping on Scandia Home Stresa Sateen bedding is a luxurious experience and worth the investment. The combination of 100% combed cotton yarns and double-finished fabric creates an incredibly soft texture that feels like sleeping on a cloud. Not only is the fabric luxuriously comfortable, but it also has long-lasting durability thanks to meticulous hemstitch details demonstrating Italian craftsmanship. Quality bedding can help give you a good night's sleep, making it well worth the investment.
If you're in the market for some new bedding and want to treat yourself, I highly recommend Scandia Home. The pieces are high quality and luxurious. These pieces will transform your bedroom and provide you with an amazing sleep experience. Visit Scandia Home today and upgrade your sleep experience.
Editor's Note: This post is sponsored by Scandia Home. The compensation we receive in exchange for placement on Wit & Delight we use to purchase props, hire a photographer, write/edit the blog post, and support the larger team behind Wit & Delight.
While compensation is received in exchange for coverage, all thoughts and opinions are always my own. Sponsored posts like these allow us to continue to develop dynamic unsponsored content. Thank you for supporting our partners!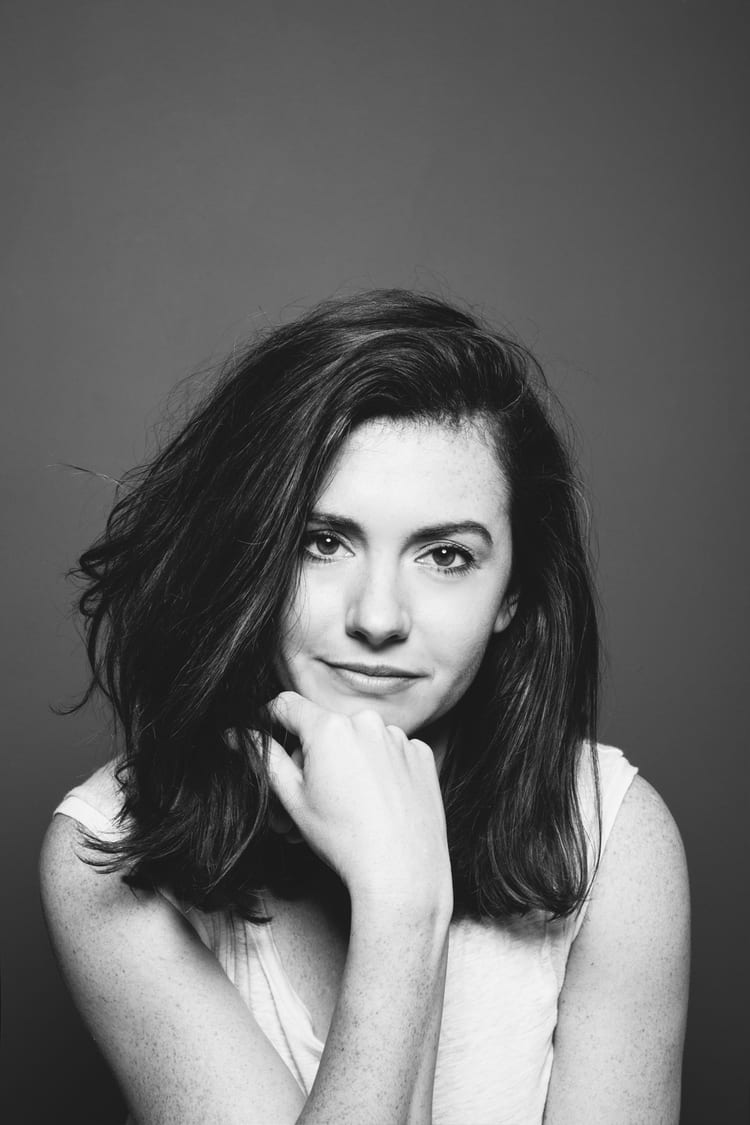 Kate is currently learning to play the Ukulele, much to the despair of her husband, kids, and dogs. Follow her on Instagram at @witanddelight_.