By Isaiah O'Connor
a 4 minute read
Ever know someone that was always rushing off from one thing to another with little or no consideration to the potential consequences? They seem to be always firing before taking aim, and ever so often they are lucky and hit near the target. Well, I find this often seems to be a common trait among us entrepreneurs.
I would know. That is pretty much how I started. I went from deciding to open my own business to start in less than a month, with very little research or understanding. Sure I had some background in management and sales and understood a bit about marketing, (or so I thought) and of course, I knew a few balloon animals I thought I was ready. I had no business plan, no business model, no clue about accounting, and yet I was ready to go!
I did learn eventually with the help of a lot of books, a few courses and sage advice from friends in my industry. Being one of the lucky ones, I made it. My business has never had a down year to date and a large part of that success I deem to being a Bootstrapper. I risked very little money and I built things one step at a time. With minimal debt and low initial costs, I was able to push through the initial hardship and find success.
I also had another job at the time. Although it was only a part-time job, it allowed me some financial wiggle room to keep going until I got some cash flow going into the business. This combined with me researching like crazy got me through the first couple of years.
So why did I do it? Well outside of the excitement of wanting to be my own boss I really did not like my job, and I was struggling to find something better, as I am an American in Norway who at the time was not very fluent in the language and I needed something more.
I think this is key. Most of the people I see jumping the gun like this are ones that are somehow unhappy with where they are for multiple reasons. I have seen people talking about cashing in their retirement or borrowing on it to buy a business. Or even simply quitting their job to start a new business before they have any income from the business. This is obviously highly risky. However, the higher the risk the higher the reward, but as a wise businessman, you should balance the risk to reward. Betting your entire life savings on a single toss of the dice would be insane. Starting a business is not as much, (depending on the business of course)
So do I recommend doing it? Well, yes and no. What do I mean by that? First off, it is as I have just mentioned incredibly risky to take the jump too soon. This is especially true if you are financing it using loans or taking the money out of retirement to do so. I would say to never, ever, take your money out of or take a loan against your retirement. I personally never recommend taking loans out on your business at all, but that is for another blog. So if you are approaching it as a gamble, risking everything without a plan then I do not suggest it. This could very well lead to you losing everything. Could you recover from such a disaster? Of course, many have, but I do believe there is a better way.
The second way to do it, the way I do recommend is to take that excitement and channel it into preparing at least the basics, such as a business plan, research the market, and at least get the basics of accounting down. Do not wait until you have everything perfect, otherwise, you will never start.
Then you also need to have some other form of income to live on until you get things running. A full or part-time job is the best thing. Do not leave your side income until you can live on your business income.
Of course, there is one really good thing about this type of behavior. You actually start something. So many people have hundreds of good business ideas and they just sit on it or get stuck in perfectionism. They wait and wait until it is too late. I think the key is to find the balance of excitement and action while pumping the breaks just enough to make sure you do it well the first time. Perhaps not perfectly but well enough to get going.
I will end with this. Success is like playing the old game "Duck Hunt." You need to make sure you take enough time to aim, otherwise, you will miss it completely. However, if you wait too long your success will simply fly away, and your hunting dog will laugh at you.
Your Friendly Neighborhood Entrepreneur
Isaiah O'Connor.

To get a free half-hour consolation please reach out to me on our contact page.
If you like my content, please consider supporting me on Patreon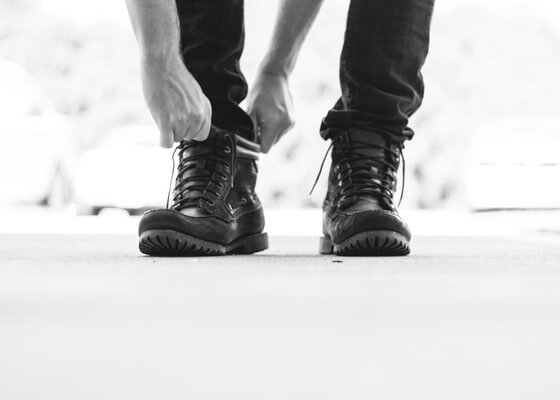 Helping entrepreneurs grow their business by the bootstraps.
Atheoz Business optimization Podcast
Atheoz Business optimization Podcast
Learning made easy for the busy entrepreneur, Audible.com
If you need to travel, I was happy to land my favorite travel site as a sponsors Booking Buddy
For amazing travel guides and even language help while you are there check out Lonely Planet
Or if you need to monetize your content check out AWIN