I've been simplifying things around our house lately. Most areas of our home (our bathroom and kitchen especially) are now not only easy to keep organized but also easy to clean up. Having systems in place for both organizing and cleaning has been a game-changer in our home. Joe and I even have a motto in place: Clean it up right away, put it away right away. It's made life so much easier.
Today I'm sharing my favorite home cleaning tools we use regularly to keep our house (mostly) in order.
Many of these home cleaning tools are ones I've shared before and I wanted to put them all together in one place, for easy future reference!
01
OXO Deep Clean Brush Set
---
$9
Anytime there's a stain (on flooring, countertops, tile, you name it!) I think I can't get out, I put some soap on one of these brushes, do a little scrubbing, and voilà! The stain is gone. The small size of these brushes makes it easy to get to hard-to-reach spots and the strong bristles are really durable.
Tip: You can use discount code Wit&Delight20 for 20% off your OXO purchase through the end of December 2022.
02
Amazon Basics Microfiber Cleaning Cloths
---
$14 for a pack of 24
I use these microfiber cloths to wipe down the windows in our home and car. They result in a better clean than other towels I've used and don't leave behind any residue. I use these with water or an all-purpose cleaner.
03
2-Pack Floor Scrub Brushes
---
$16
I knew when we selected white grout for our kitchen, dining room, and entry flooring that maintaining it would be part of my journey. These brushes came at the recommendation of our amazing cleaning crew so we could keep up with the daily wear and tear. The grout in our kitchen went from a medium gray to bright white again with one pass of OxiClean, scrubbed with this brush. We use this treatment quarterly and use the second brush more frequently as stains appear from everyday spills and dog messes.
04
Dyson V8 Absolute Vacuum
---
$500 on sale for $350
When you have dogs you know vacuuming is a multiple-times-a-week chore. Having a cordless vacuum makes all the difference from it being a horrid task to a mindless one. 
There is no vacuum I've tried that has worked as well and lasted as long as this one has. It is easy to use, lightweight, charges quickly, and most importantly, stays charged for a long time. 
Tip: I also recently purchased this vacuum stand to easily store both the vacuum and its various accessories.
05
20-Foot High Reach Duster Kit
---
$55
This duster kit has made such a difference in the upkeep of our home. We live in a wooded area and there are lots of spiders outside. I needed a way to regularly combat the webs and remove debris. The height of this duster even allows me to reach the top of the roof. I've primarily been using it on the exterior of our house but there are tons of ways it could be used for hard-to-reach places inside too.
06
Sun Joe Electric Pressure Washer
---
$164
Everything on our outdoor patios tends to get really dirty over time. This pressure washer has helped immensely with the regular maintenance of cleaning our patios. It works really well and is easy to use—I wish I would have gotten it sooner!
07
Redecker Natural Lint Brush
---
$32
Anyone who has a dog that sheds (or two, in my case) knows that it's crucial to have a system for cleaning up dog hair. I use this rubber brush to wipe off dog hair on our velvet sofa between vacuuming. It's a nice-looking product that can sit on a side table for easy access (or just as a reminder to use it often!).
08
Shop-Vac Wet/Dry Vacuum
---
$144
We bought this vacuum to help keep our garage and cars clean. It's been so nice to easily vacuum out my car at home. We decided to go with this particular model because it has good reviews and comes with a variety of inserts for various cleaning tasks. If you're looking for a similar kind of utility vacuum, I'd highly recommend this one!
Editor's Note: This article contains affiliate links. Wit & Delight uses affiliate links as a source of revenue to fund operations of the business and to be less dependent on branded content. Wit & Delight stands behind all product recommendations. Still have questions about these links or our process? Feel free to email us.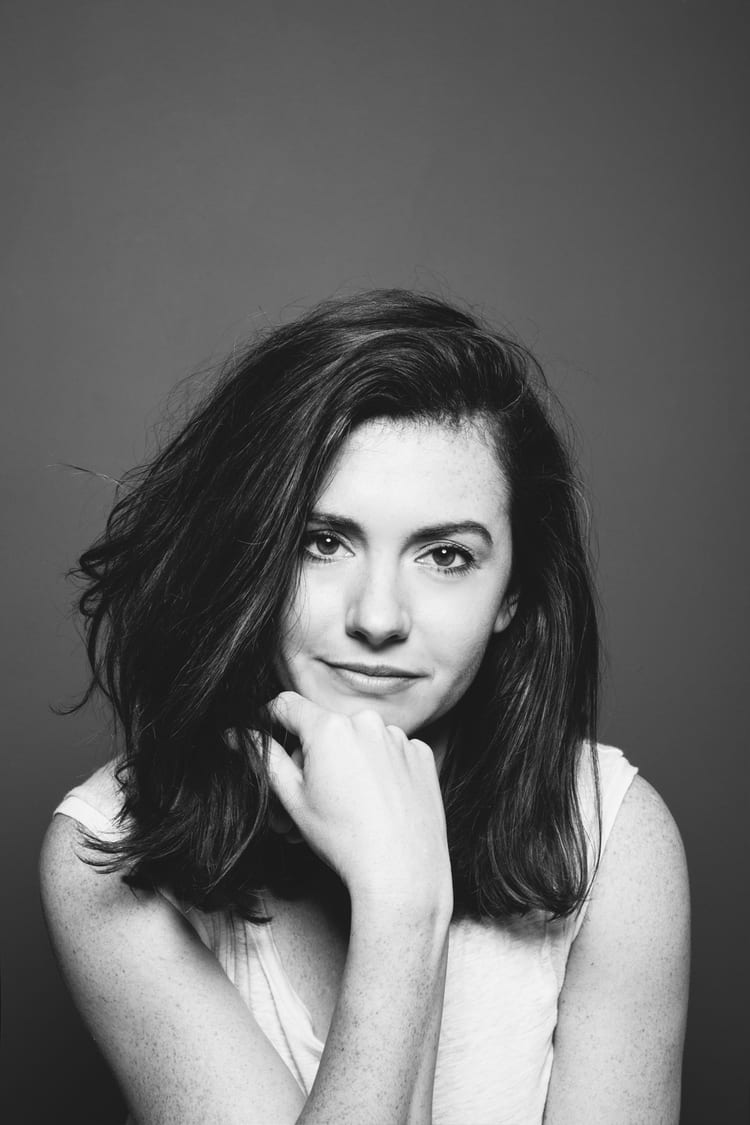 Kate is currently learning to play the Ukulele, much to the despair of her husband, kids, and dogs. Follow her on Instagram at @witanddelight_.