When it comes to holiday prep, one thing I've learned over the years is this: Waiting until the last minute to complete (or start) the various tasks associated with the season is not a gift to me. I've found that setting the groundwork early helps me create really personal experiences (and actually enjoy them while they're happening).
If you tend to find yourself more stressed than usual throughout the holiday season, these are some of the holiday prep tasks you can do now to make life easier for yourself over the next couple of months.
These ideas are, of course, dependent on the specific holidays you personally celebrate, but I hope everyone can find some helpful insights in the list below.
1. Make a list of holiday tasks you need to complete.
Make a list of any tasks you need to do related to the holidays (particularly if you'll be hosting at any point). Some tasks may be in this blog post and others will be personal to you. This can include anything you need to purchase, anything you need to clean, any invites you need to send, etc. While you don't necessarily need to start checking off tasks right now, you'll be glad you already have the list made once the time comes to begin holiday prep. If you can, give yourself dates or deadlines for these tasks and group like tasks together (e.g., purchases, decorations, party planning). 
For a recent party we hosted, Joe and I created a shared doc of tasks that needed to be completed beforehand. We could both check things off over time and easily split the responsibilities. It was immensely helpful!
2. Design and order your holiday cards (if you're sending them).
The thoughtful act of sending holiday cards can become more of a chore if you wait until the very last minute to order them (I know from experience). Save yourself the stress later on and order holiday cards early this year. I would suggest ordering them by mid-November and sending them in the first week of December.
We've used Minted for our holiday cards for the past couple of years. What I like about Minted is that there is a style option for everyone. I also love that I can store my address book in my Minted account and have the addresses added to each envelope—this saves me a ton of time. These are a few of the styles I'm considering for our holiday cards this year:
3. Decide on the holiday decor you want to get this year (if any!).
The reality is that some of the best decor (especially decor at more budget-friendly prices) tends to sell out early. This doesn't mean you need to rush out to buy everything right this second. However, having a holiday decor list ready to go will mean that if you do see something you need at a price you're willing to pay, you can purchase it at the moment with the assurance that it was already on your list.
If you are just beginning to collect your holiday decorations, I would recommend starting where you get the most bang for your buck, which in my opinion is greenery. It instantly adds a holiday vibe to any space, with or without any other additional decorations. I'll be sharing my holiday decor picks on the blog early next week!
4. Buy a few wrapping supplies.
There will be plenty of wrapping supplies available all throughout the holiday season. But if you're going for a specific aesthetic and want wrapping accouterments from certain collections that tend to sell out (I'm looking at you, Heath & Hand With Magnolia), consider buying it early. I like to shop for ribbons at party supply stores like Litin's because you can often get a ton of them for a low price! 
5. Stock up on decorating essentials.
While they're not the star of the show, having tools like Command Hooks on hand will be very helpful when you decide you want to decorate your house for the holidays (and don't want to have a last-minute Target run involved). We use them for hanging garland and wreaths all throughout our house.
Not having the proper decorating tools can make decorating super aggravating, so while it's not the sexiest thing to spend your money on, it's going to save you the headache of falling wreaths and precariously-palaced garland… I speak from experience!
6. Start making gifting lists.
Set aside a few minutes to brainstorm gift ideas for each person on your list, considering their hobbies and personal interests as you do. If you find yourself coming up empty, do not hesitate to reach out to the giftee! I think it's perfectly okay to send them a short Q&A to help get your wheels turning. Questions could include:
What's a hobby you want to pick up?
What's your favorite color?
What's your favorite indulgence?
How do you unwind?
Or, if they're comfortable sharing exact links, simply ask them, "What's on your wish list?"
7. Make your own wish list.
While some people frown upon this, I see no problem in proactively sending a wish list of items you want to people you know are going to give you a gift. Send a small variety (so they still have the option to choose) with exact links. With all of the talk of reducing clutter and donating items in our homes, I think there is something particularly helpful about getting gifts you truly want and will keep over time.
Editor's Note: This article contains affiliate links. Wit & Delight uses affiliate links as a source of revenue to fund operations of the business and to be less dependent on branded content. Wit & Delight stands behind all product recommendations. Still have questions about these links or our process? Feel free to email us.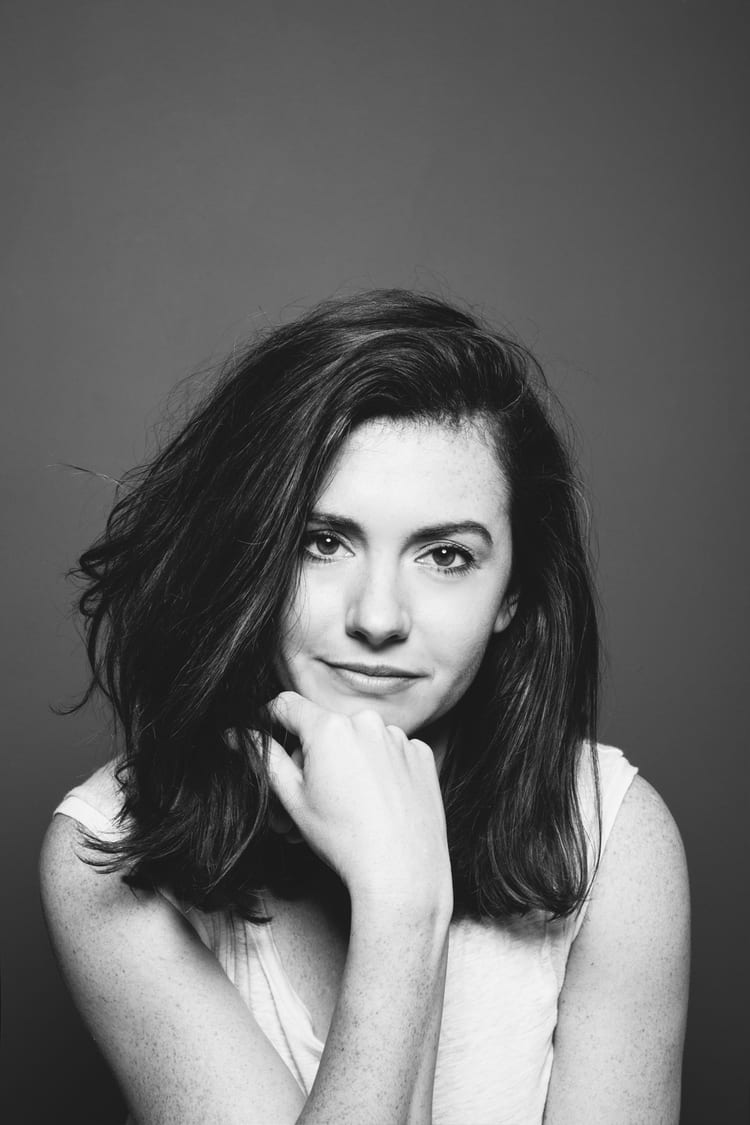 Kate is currently learning to play the Ukulele, much to the despair of her husband, kids, and dogs. Follow her on Instagram at @witanddelight_.