I recently shared a list of my favorite remodeled kitchens right now. The response to that post was so great I wanted to do it all over again, this time for a different type of room: the bathroom.
There are so many design decisions that need to be made when it comes to remodeling a bathroom—and it can be an expensive project to undertake. It was really hard to edit this list down from all of the many bathroom designs I've seen and loved. This final list is full of really special, unique spaces, done in a variety of styles with a range of remodeling budgets. I think there's something we can take away from each of these designs. 
Below, I'm sharing exactly which bathroom design elements make each of these spaces work so well.
01
Erin Conway – @kismet_house (shown above)
---
I followed along with this transformation every step of the way. What shocked me most was how it went from a "cookie-cutter" space to an incredibly cozy, richly designed bathroom—all on a tight budget. I absolutely love the blue color, the "hidden" toilet, and the way Erin mixed all of the design elements throughout.
02
Emma Chamberlain
---
I think for many designers (professional and budding alike), a guest bathroom is a place where you can have the most fun. Often, this kind of design interest in a bathroom is infused via wallpaper or paint color. I love that the mix of elements in Emma Chamberlain's guest bathroom is done completely with hard materials. There's something about the rigidness of the gridded materials mixed with the natural quality of them that I love. It seems as though it would feel like you were walking into a different interpretation of what it means to be in nature.
03
Kim and Scott Vargo – Yellow Brick Home
---
I've saved this yellow bathroom over and over again. I think yellow is such a hard color to pull off but it's one you find a lot in older homes (ours included!). To me, this bathroom showcases expertly executed small design decisions that make the original tile sing and make it feel both modern and useful. This is a master class in the power of subtle design changes.
04
Kaitlyn Coffee – @harrisvintage
---
Kaitlyn is one of my favorite follows for design inspiration (and she's hilarious too). When it comes to this bathroom, I love that the space is both cheerful and retro but still feels super modern. It feels like it has a fresh, distinct life of its own. It's an amazing case for embracing one primary color in a room (the blue tile) and bringing in another accent color (a burnt orange vanity) that makes it feel grounded. 
05
Beata Heuman
---
Beata Heuman is an amazing interior designer and this bathroom is only one of many examples of her design brilliance. I love the funky design styles incorporated throughout this space and the complex use of paint colors and hard materials. Beata clearly practiced restraint in this bathroom too; the way each design element is distributed along with the use of negative space is really incredible.
06
GACHOT Studio
---
When I saw this bathroom, designed by GACHOT Studio, in Architectural Digest, it (for obvious reasons) reminded me of our peach room. I love that the monochromatic use of the salmon pink color (in a beautiful sheen, no less) is the highlight of this space and every other sleek element is meant to complement it. I think this monochromatic paint color idea could also work well for a bathroom remodel done on a budget. It's one way to create a look that's both classic and modern at the same time. 
07
Joy Cho – Oh Joy!
---
This playful pastel guest bathroom is a dream. The standout element is, of course, the colorfully-tiled shower. I like that the tile scale on its own is relatively standard but the variations in color create a really unique design experience in the space. This is also a brilliant example of one way to make a bathroom that's a standard size and shape feel really custom and unique.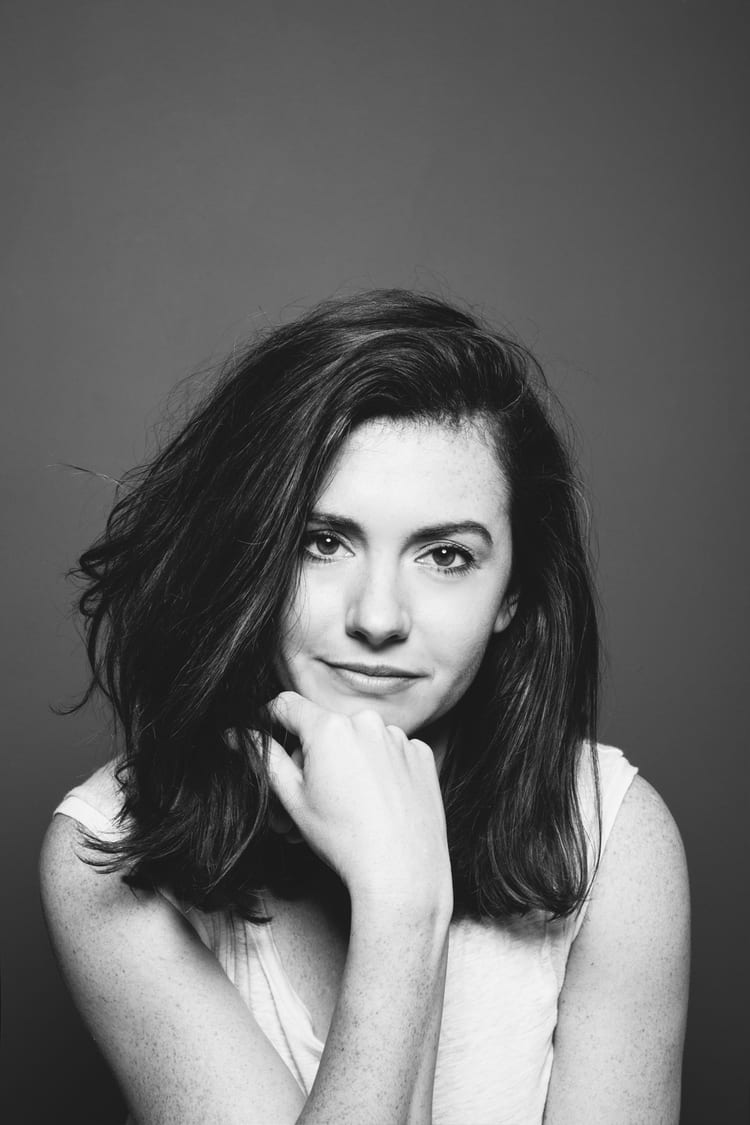 Kate is currently learning to play the Ukulele, much to the despair of her husband, kids, and dogs. Follow her on Instagram at @witanddelight_.