By Isaiah O'Connor
a 3 1/2 minute read
So in my last post, I wrote that you should try to find a balance between the risk and reward of starting a business. Taking a measured risk in hope of a decent return is an investment. Taking a massive risk in hopes of making a massive return is called gambling. This is often seen in the realm of cinema.
Some movies are a huge gamble, where the producers spend multiple millions of dollars only for the movie to flop at the box office for example "King Arthur: Legend of the Sword." The Production costs were 175 million and only earned 15 million, landing it at the top of the box office bombs. Then, on the other hand, you have a movie like "El Mariachi" with production costs of only 7,225 and marketing/post-production was 200k. It earned 2 million at the box office.
Then you have Avengers Endgame which cost somewhere between 350 and 400 Million dollars to make, with an additional 150+ Million to market. "This proved to be worth the investment with a box office take of around 2.795 Billion dollars. That is not counting home video and streaming revenues.
So here comes my main question, did Marvel gamble that 350+Million or was it a wise investment? Looking back now it was obviously a good investment, but did they know that at the time? I think they did. As I had written up before they had built up an amazing brand and a very loyal fan base. They took their time to build up to Endgame. This all started with what was considered a large gamble, Iron Man, they had to put up a lot of their characters as collateral to the bank to fund the movie, and if it tanked, they would have lost everything. They took it somewhat easy with a 150million production and from what I can tell that was at or just a bit above the average production costs for a movie at that time. It had a box office of over 585 million and launched the most successful cinematic universe in history.
In other words, they took the gamble early on, built on their successes, and by the time they got to Endgame it had moved from the risky gamble to a good investment, and like all good investments, there is always an element of Risk.
What is the lesson for us simple bootstrappers who do not have access to hundreds of millions of dollars to get started? I think there a few takeaways here. First of all, take the risk, anytime you start a business there will always be risk involved. To quote Kevin Feige.
Which is most definitely an entrepreneurial mindset. The reward is well worth the risk.
Another thing is to have some sort of overall plan. Yes, Feige said they take a risk, however, they do not take the risk without a plan. So many people jump with no real plan (Myself included) and this increases the risk.
They also started (relatively) small and took it a step at a time building up as they went. Which is the way a bootstrapper usually works. They did not start with a 350+million production, they started with the industry average of around 150.
There is so much more to risk management, I am sure to have a few more posts on the subject, but I am going to bring this to a close for now.
When you are looking at starting your own business realize there will always be risks that will need to be managed. You can manage them with a plan, and starting small, going from success to success. These are just a few of the things Marvel has done that helped bring them success.
Your Friendly Neighborhood Entrepreneur
Isaiah O'Connor.

To get a free half-hour consolation please reach out to me on our contact page.
If you like my content, please consider supporting me on Patreon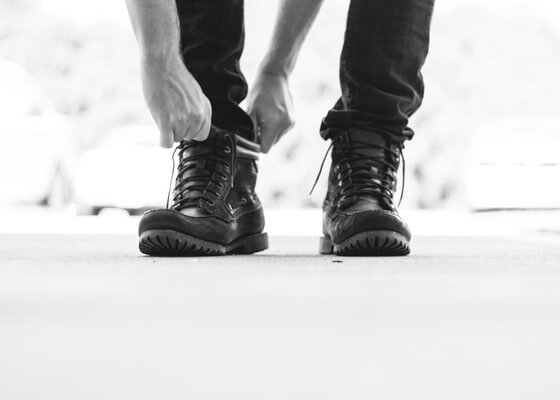 Helping entrepreneurs grow their business by the bootstraps.
Atheoz Business optimization Podcast
Atheoz Business optimization Podcast
Learning made easy for the busy entrepreneur, Audible.com
If you need to travel, I was happy to land my favorite travel site as a sponsors Booking Buddy
For amazing travel guides and even language help while you are there check out Lonely Planet
Or if you need to monetize your content check out AWIN